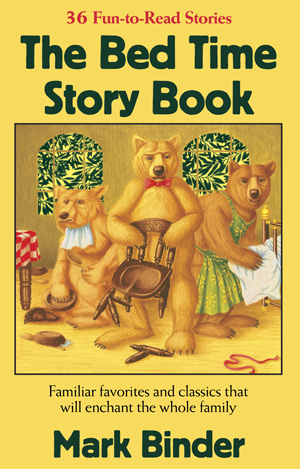 The Bed Time Story Book
36 Familiar favorites and illustrated classics that will enchant the whole family!
by Mark Binder
More than 60,000 Bed Time Story Books have been sold!
Ages 3-7 and parents/caregivers.
Mark Binder's best-selling collection of stories for young people (and their parents and caregivers)
Includes bonus essay, "Telling and Reading Stories with Children"
Turn bed time into fun family time! The Bed Time Story Book is a wonderfully original colection that will entertain the entire family.
"Accompanied by classic illustrations, the stories are retold in an exceptionally amusing style and perfect for reading aloud!"
More than 60,000 Bed Time Story Books in Print!
These are the classic stories that you enjoyed as a child, and will want to share with your own children.
Makes a perfect gift.
Illustrated hardcover (call to order), softcover or ebook.